Lockey biedt een verscheidenheid aan Veiligheidshangsloten voldoen aan de OSHA-vereisten en bieden een veiliger alternatief voor metalen sloten voor vergrendelingsapplicaties. Het lichaam is niet-geleidend en de unieke sleutelcilinder voorkomt dat elektriciteit van de harpsluiting naar de sleutel reist en beschermt de werknemers wanneer de sleutel wordt geplaatst.
Onderdeelnummer: CP25S
Lockey 25mm stalen beugel veiligheidshangslot
Versterkte nylon behuizing, bestand tegen temperaturen van -20 ℃ tot + 80 ℃. De stalen beugel is verchroomd; de niet-geleidende sluiting is gemaakt van nylon, bestand tegen temperaturen van -20 ℃ tot + 120 ℃, waardoor de sterkte en vervormingsbreuk niet gemakkelijk worden gegarandeerd.
Key Retaining Feature: Wanneer de harpsluiting open is, kan de sleutel niet worden verwijderd.
Laserprinten en logo-gravure beschikbaar indien nodig.
Alle verschillende kleuren beschikbaar.
Part No.
Description
Shackle Material
Specification
KA-CP25S
Keyed Alike

Steel

[KA": Each padlock is keyed the same in one group

[P": Straight edge plastic lock body

[S": Steel shackle

Other material can be customized:

[SS": Stainless steel shackle

[BS": Brass shackle

KD-CP25S
Keyed Differ
MK-CP25S
Keyed & Alike/Differ
GMK-CP25S
Grand Master Key
KA-CP25P
Keyed Alike

Nylon

KD-CP25P
Keyed Differ
MK-CP25P
Keyed & Alike/Differ
GMK-CP25P
Grand Master Key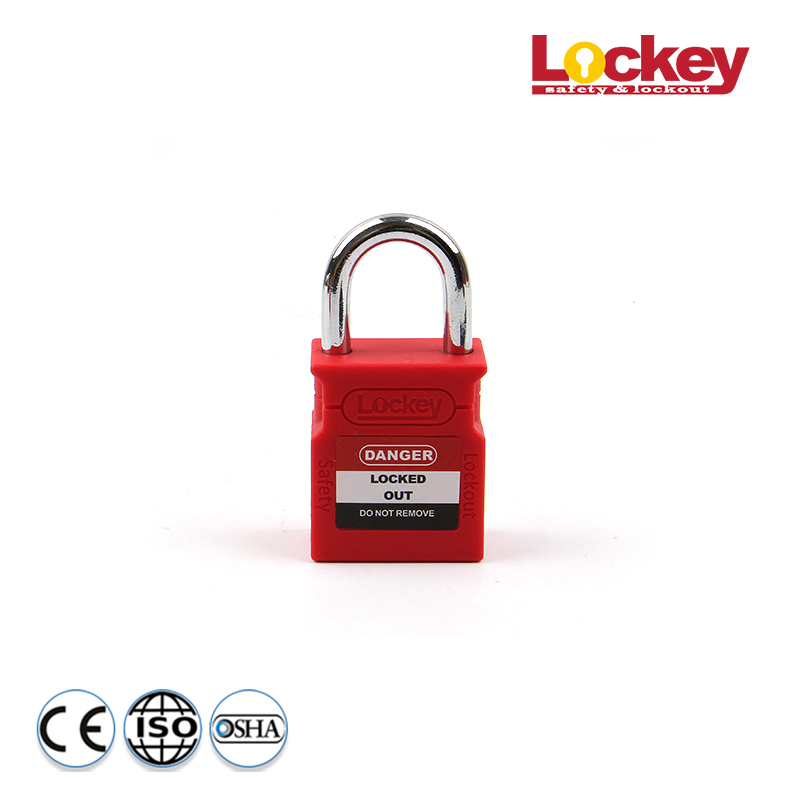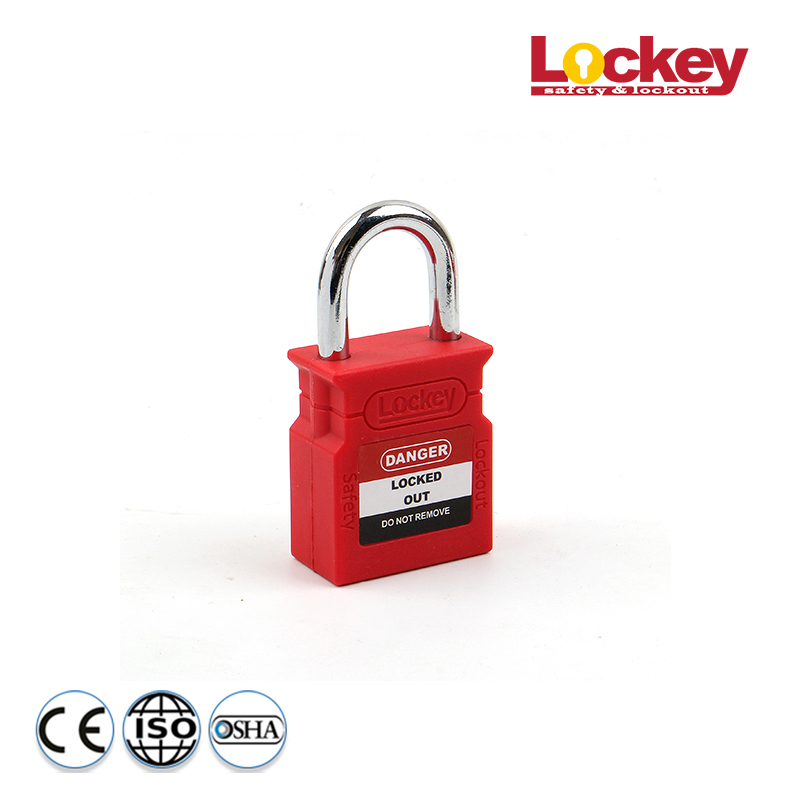 REGISTREERTOETSSYSTEEM:
Het is belangrijk dat elke werknemer op een site een hangslotsleutel heeft die uniek is. Om te voorkomen dat dubbele sleutels uw lockout-programma in gevaar brengen. Telkens wanneer u extra hangsloten bestelt, gebruiken we een nieuw sleutelnummer voor elke sleutel die we voor u maken. Bij correct gebruik zorgt deze gratis service ervoor dat elke medewerker een unieke sleutel heeft.
KEY CHARTING SYSTEEM :
1. Keyed Differ System ( KD) Betekent dat de sleutel voor één slot geen andere mag openen, geleverd met 2 sleutels per slot. 20000 stks individuele hangsloten beschikbaar.
2. Keyed Alike System (KA) Betekent dat alle lcoks in een set kunnen worden geopend met dezelfde sleutel. Geleverd met 1 sleutel per slot.
3. Differ & Mastered Key System (MK): elk hangslot heeft een andere sleutel, geleverd met 2 sleutels per slot. Een hoofdsleutel zal die vergrendelingen opheffen en openen
4. Alike & Master Keyed System (KAMK): elk hangslot is hetzelfde in één groep gecodeerd. Een hoofdsleutel zal alle groepen van Alike die zijn ingetoetst negeren en openen.
5. Grand Master Keyed System (GMK): elk hangslot is in een groep anders ingetoetst. Een hoofdsleutel vervangt en opent alle groepen van ingetoetste verschillende vergrendelingen.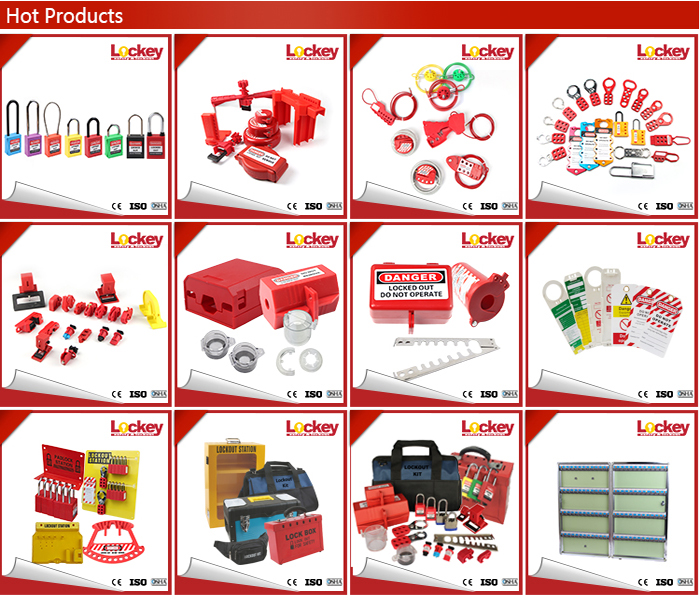 Product Categorie : Veiligheidslot > Stalen Shackle Hangslot