Lockout-Tagout (LOTO) veiligheidsprocedures, zoals gedefinieerd door OSHA (Occupational Safety and Health Administration), vereisen dat lockout-apparaten duurzaam en gestandaardiseerd zijn. Blokkeringstoestellen gebruiken kleur, waarschuwingslabels of labels en een fysieke barrière om de werking van de machine of de activering van de stroom tijdelijk te verbieden en ongelukken te verminderen tijdens onderhoud of reparatie. Dit hangslot is slechts een van de vele onderdelen die nodig zijn om een ​​vergrendeling veilig uit te voeren.
Materiaal: nylon beugel isolatie en versterkte kunststof behuizing.
Beschrijving:
a) Duurzaam, lichtgewicht, niet-geleidend vergrendelingsapparaat.
b) isolatie en niet-geleidend tegen elektrische schokken
c) Standaard Engels waarschuwingslabel voor schrijven. Andere ontwerpen of talen kunnen op maat worden gemaakt.
d) Key Retaining Feature: sleutel blijft behouden terwijl de sloten worden geopend.
e) Hoge veiligheid 12-pins cilinderslot, tot 500000 stuks verschillende vergrendelingsmechanismen. KA, KD, MK, KAMK en GMK-systeem ondersteund.
f) Laserprinten en logo-gravure beschikbaar indien nodig.
g) Beugellengte 76 mm, diameter 6 mm. Andere lengtes kunnen op maat worden gemaakt.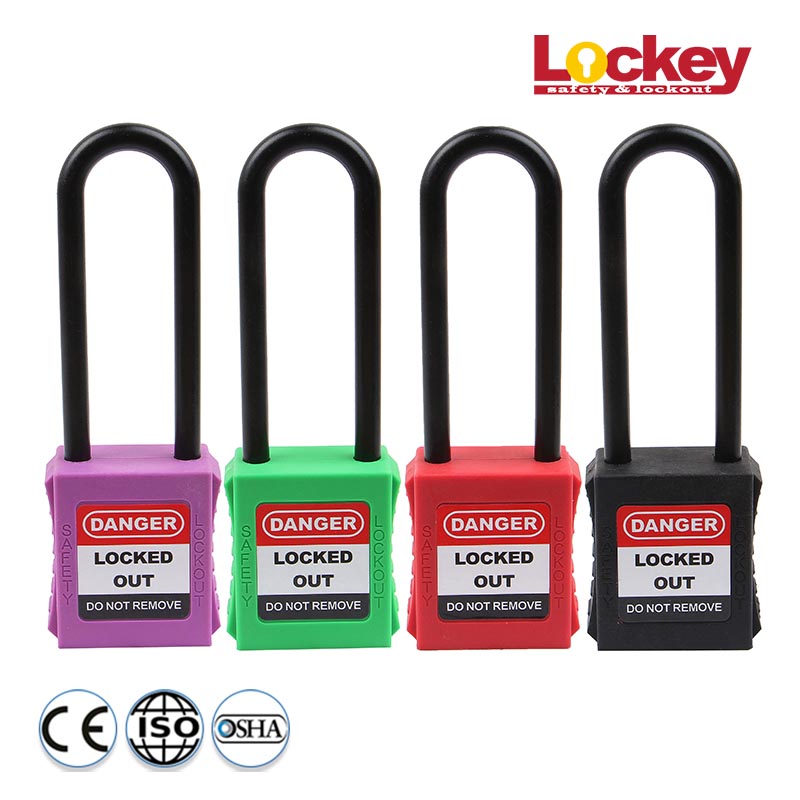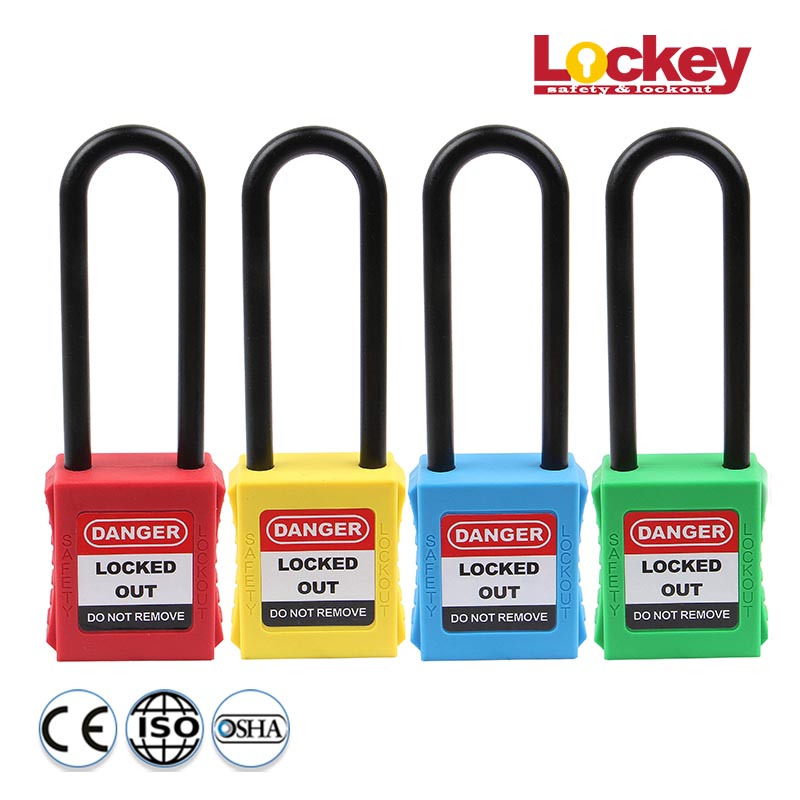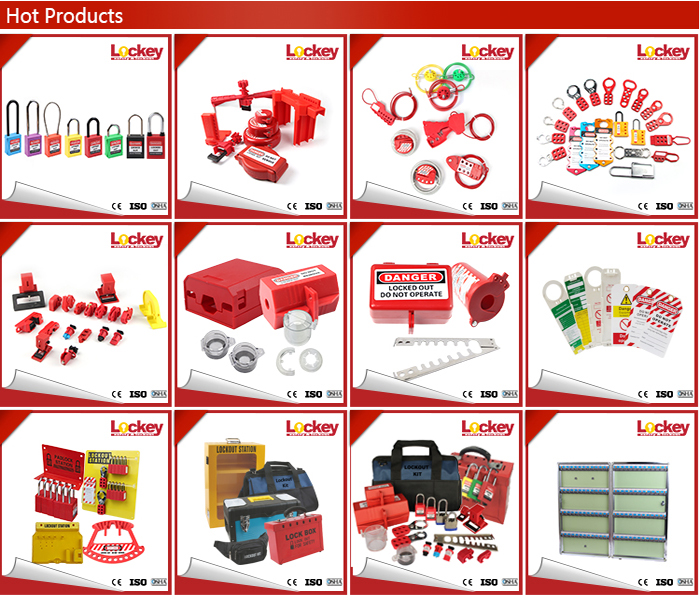 Product Categorie : Veiligheidslot > Plastic Hengel Hanger